Our Staff
Dr. Mark W. Langewisch B.ScH, M.A, Ph.D, C.Psych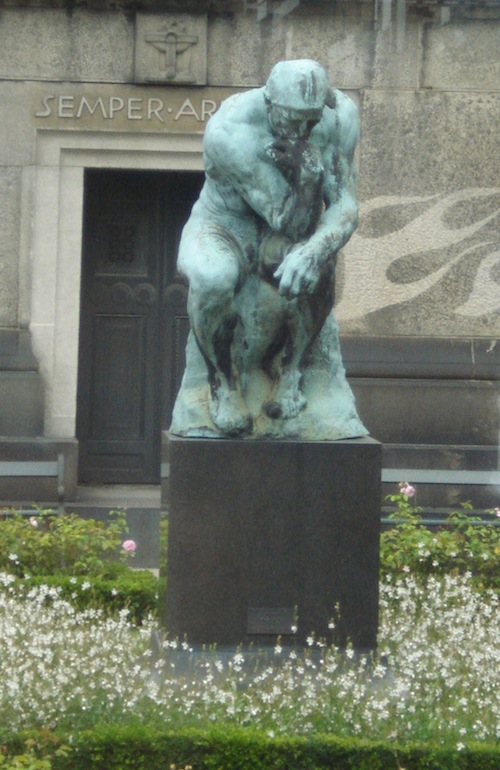 Dr. Mark Langewisch is a Certified Clinical Psychologist registered with the College of Psychologists of Ontario, and a member in good standing of the Canadian Psychological Association. He obtained a Bachelor of Science Honours Degree (B.Sc.H) at Queen's University in 1995 and was subsequently accepted at the University of Windsor. At the U of W, he earned his Master's Degree (M.A.) in 1997 and his Doctorate in Clinical Psychology in 2003. "Doctor Mark" (as he is cordially referred to by a number of his patients/clients) has worked in hospital settings, including The Ottawa Hospital and the Detroit Medical Center with his clinical experience beginning in 1997.
Over the past thirteen years Dr. Langewisch has been in private practice in the Quinte area. A substantial part of his practice includes conducting independent, objective psychological assessments, and providing psychological treatment for clients who have experienced trauma during service in the military, and for those that have been injured in motor vehicle accidents and work-related accidents. Dr. Langewisch employs an eclectic therapy approach incorporating aspects of Cognitive Behavioural, Experiential, and supportive/process based therapy for a variety of psychological struggles including depression, anxiety, addictions, interpersonal difficulties, and personal development and growth.
Dr. Langewisch has completed numerous assessments of children and adolescents (through contract) for the local school boards regarding identification of potential learning, intellectual, and behavioural difficulties and disabilities and continues to do so privately with repeated and ongoing referrals from respected physicians, pediatricians, and child psychiatrists.
Dr. Deanna L. Mayfield B.A., M.A., Ph.D., C. Psych.
Dr. Deanna Mayfield is a certified Clinical and School Psychologist registered with the College of Psychologists of Ontario. She is currently a member of the Canadian Psychological Association; Canadian Association of School Psychologist; and Association of Chief Psychologist for Ontario School Boards. She has a Bachelor of Arts Honours Degree in Psychology and Sociology; a Master's Degree in Counselling Psychology; and a Ph.D. in Clinical Psychology.
Over the past twelve years, Dr. Mayfield has been in private practice settings in the Quinte area, and for the past seven years has been employed as a Psychologist with the Hastings and Prince Edward District School Board. Her work has focused on children and adolescents, including psychological and psychoeduational assessments, as well as individual and group therapy. Her assessment and treatment of children and adolescents encompasses a wide scope, including: learning disorders, developmental delays and intellectual disabilities, pervasive developmental disorders (i.e., Autistic Disorder, Asperger's, PDD NOS, etc.), behavioural disorders, as well as trauma, adjustment issues, and social/emotional difficulties. Dr. Mayfield also sees families, and provides services to adults, including individual therapy and couple/marital counseling.
Dr. Marjorie Hogan B.ScH, M.Sc., Ph.D., C.Psych
Dr. Marjorie Hogan attained her Bachelor of Science Honours degree in Psychology in 1998 and her Masters of Science degree in Psychology in 2001 from Trent University. She completed her doctorate in Clinical School and Child Psychology at the University of Toronto in 2009. She became registered for autonomous practice with adolescents and adults by the College of Psychologists Ontario in 2010; and with children in 2013.
Dr. Hogan has worked in school board, community social service and clinical agencies, private clinic, university disability office and hospital settings. She has taught developmental and abnormal psychology in the Department of Psychology at Trent University. Clinically she specializes in assisting people who have experienced trauma whether through exposure to life threatening situations and/or workplace or vehicular accidents; a broad range of disability issues; anxiety; depression; complex psychological profiles; and workplace, relationship, and behavioural management issues. Working primarily from a cognitive behavioural perspective she assists people in identifying thinking and emotional response patterns that are negatively impacting their functioning, and developing coping strategies that foster effective functioning and enhances quality of life.
She works to empower people to be the authors of their own lives as they attain emotional and psychological wellness. To accomplish this she draws on a toolbox of cognitive behavioural, dialectical behavioural, mindfulness, psychodynamic, and solution focused approaches; individualising the supports to the abilities and challenges of each person she is working with. Dr. Hogan also is available to complete psycheducational and psychological assessments for children, adolescents, and adults. Assessments may include assessment of cognitive, academic, and social emotional functioning as required to make recommendations to enhance success in home, school, and/or social environments.
Debbie Davis B.A
Debbie is our office manager/psychometrist with over 10 years of providing clinical support for private practice. With a B.A. from the University of Toronto, she is responsible for the smooth running of the office as well as working under the supervision of our psychologists, providing the psychometric testing necessary for both child and adult assessments. Please feel free to contact her with any questions you may have regarding the need for assessment or therapy.