COVID-19 Status Update: CLOSED
Unfortunately our office is temporarily closed to ensure the safety of our staff and patients, and as much as we can, to prevent potential COVID-19 viral contagion and spread.
We are not presently accepting new patients for any services.
For current patients with previously scheduled appointments, your clinician will make every effort to contact you and discuss options – some clinicians may choose to continue to see clients or arrange alternative arrangements – but please feel free to leave a message if you wish to cancel or reschedule an appointment.
We apologize for any inconvenience and will continue to monitor the situation and re-evaluate in the coming weeks when we will be able to resume providing services. Everyone please be safe and vigilant.
Welcome to Langewisch Psychology
Langewisch Psychology Services is a practice that prides itself on offering both experience (over 30 years of clinical experience among our psychologists) and relative youth and enthusiasm (including up-to-date methods and knowledge within the field of psychology research and application of services) in providing the community with mental health assessment, treatment, and consultation needs.
Our providers are all licensed through the College of Psychologists of Ontario guaranteeing professional, confidential, and assured quality service.
Based in Belleville and serving the Quinte area, Langewisch Psychology offers you help with a wide variety of issues including, stress and anxiety, depression, relationship difficulties, self harm, health issues, eating disorders, personality difficulties, trauma / abuse, loss/bereavement, panic attacks, psychotherapy, counseling, phobias and much more.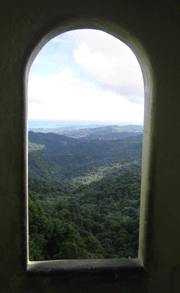 Thanks to the diversity and training of our psychologists we offer a wide variety of services for all ages. Please see the "Our Services" tab for details